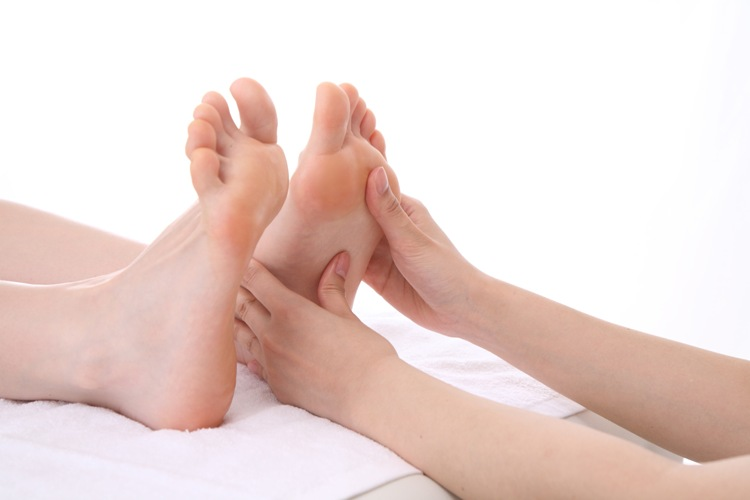 Reflexology has been practised in some form since around 4000 BC but over the last 40 years, it has become increasingly popular because of its non-invasive method i.e. the client does not need to undress, only the feet are worked on.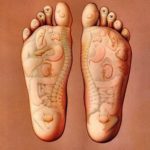 Recent studies have shown its considerable value in reducing stress related illnesses, anxiety, depression and helping reduce pain.  It increases energy levels, may boost the immune system and helps with insomnia and restlessness.  It can help with headaches, migraines and concentration levels.
Stretching and loosening the feet and toes in itself has a powerful impact on circulation and general relaxation, so with regular reflexology treatment, we can improve the client in a 'holistic way' by treating the body, relaxing the mind and clearing the energy to balance all the systems.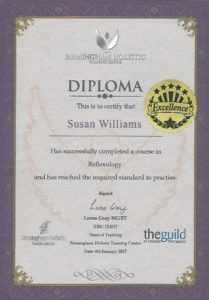 If you have never had this treatment, I urge you to try it.  I benefitted tremendously myself with a course of reflexology and it was this that encouraged me to train myself, so I can share this amazing therapy with my clients.
I always start with a relaxing, warm footbath for 5-10 minutes and then you simply lie on my heated coach while I work on your feet.  This will take about 45 minutes.