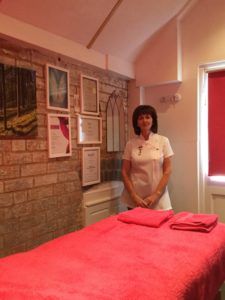 I worked for most of my life as a medical secretary in the NHS but always had a keen interest in 'alternative' medicine and treatments and it seemed to me that holistic therapies could be beneficial to a person's feeling of well-being, and would enhance the natural healing of the body.
People have always found me to be a friendly and caring person, and I hope this comes across in the way I welcome my clients at Angelic Hands, so everyone feels at ease immediately, with me personally and with the environment.
Therefore a few years ago, I decided to pursue this interest further and began training at the Birmingham Holistic Centre and, before I knew it, my lovely husband, Glenn, had converted a room into a treatment room for me and soon clients were coming to benefit from the therapies, which I now offer to you today.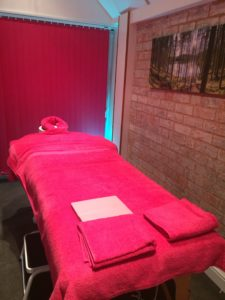 I have a spiritual base to my practice but this does not mean that, if you are not that way inclined, you cannot benefit from a massage or reflexology treatment as, of course, anyone can.  I also work with the Angelic Realm to offer my Angelic Reiki and Metatron Colour Healing treatments, which are stand-alone therapies in themselves but if you wish me to incorporate these into your massage or reflexology, this is easy to do.
I am continuing to learn new skills and therapies and hope to increase the services offered as we go along.
I am a member of the Guild of Holistic Therapists and am fully insured.